Mystery fucking parcels.
As most of you know I'm a beancounter. About a year ago we also started another business though selling goods on Ebay. Sales have been good despite a hiccup now and then. I would label the business successful. We sell anything we can get our hands on – Usually lost freight, insurance claims, liquidated stock, stock from insolvent companies etc that has been through public auction. A big part of our business is attending Auctions multiple times per week.
Recently I saw an auction and I just couldn't help myself. It's something I've never done before (Mystery boxes) and my curiosity was peaked.
Now I know postage costs in Australia inside out from having posted nearly 2000 items in the past year. I can tell you for sure that any 'parcel' in Australia will cost at least $7.50 to post (depending on weight) so anything posted inside Australia should be worth at least $7.50. Most of the things we post start at around $15 in value at minimum with the average value well over $30. There is one Caveat on this though. For some reason it is ridiculously cheap to post shit from overseas to Australia. For instance it is cheaper to post an item via air mail from China to the house next door than it is for me to post it to next door. Probably cause we had to support that bloody paki's pay packet at Aussy post (thank fuck he's gone now). Bloody ridiculous – fucks sake if the politicians want to create aussy jobs and help local business stop overseas business raping us. They don't even have to pay GST which is another 10% we're getting fucked over by (but I'm getting off topic).
Most parcels are tracked within Australia but some are still sent untracked. Why were these parcels here? I know Australia Post has a 10 day policy – if they can't deliver within 10 days the parcel gets sent back (but we've still had several parcels mysteriously disappear – would we get our own stock back again? Was that why they were here?

I also know that Auctioneers try to cover their asses as much as possible and tend to understate the value of items rather than overstate them. For that reason I didn't place too much value on the auctioneers guesstimate of the parcel contents.
As we're located in Australia I assumed that maybe 30% of the parcels were posted in Australia – and the rest was probably Chinese crap. I thought I was being conservative…
Sooo…. I decided to take the plunge (for fun and curiosity more than anything) despite the biggest alarm bell of all ringing: 'online inspection only'. We usually never buy what we havn't seen cause its just too damn risky.
We had drawn up our pricings and strategy and the auction kicked off. Ideally I was hoping to score parcels at a couple of bucks each and be conservative – however the prices took off. Either these cunts are all mad or they've done this before and hit good stuff I said to myself.
After a fierce battle we ended up winning around 450 parcels at just over $4.50 each. It's not unusual for us to spend way more than that at an auction – however this was just a punt for fun. Seems a little bit high for a gamble.

$4.5 x 450 Parcels = Over 2 Grand!

The first time we were able to lay eyes on the parcels was when we collected two large brown boxes. Immediately that sinking feeling began. How the fuck can they fit 450 'Parcels' into such small boxes? I was expecting to have trouble fitting them into the car? The parcels we send are way bigger than that!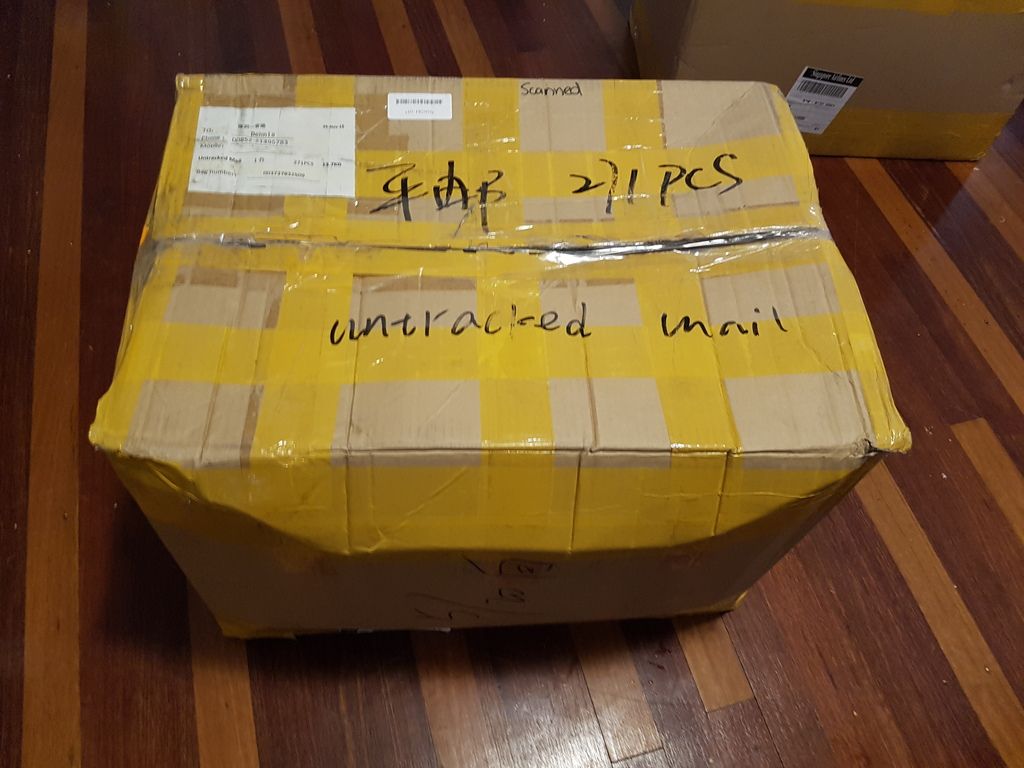 That sinking feeling just grew when we opened the boxes and saw that every parcel was posted from China. That's when the 'Oh shit' moment struck. It's not a good feeling to know you just spent over 2 grand on Chinese crap. Every single fucking parcel was from China. Talk about being sold a pup! They could have said it was all from China or allowed inspection of the boxes.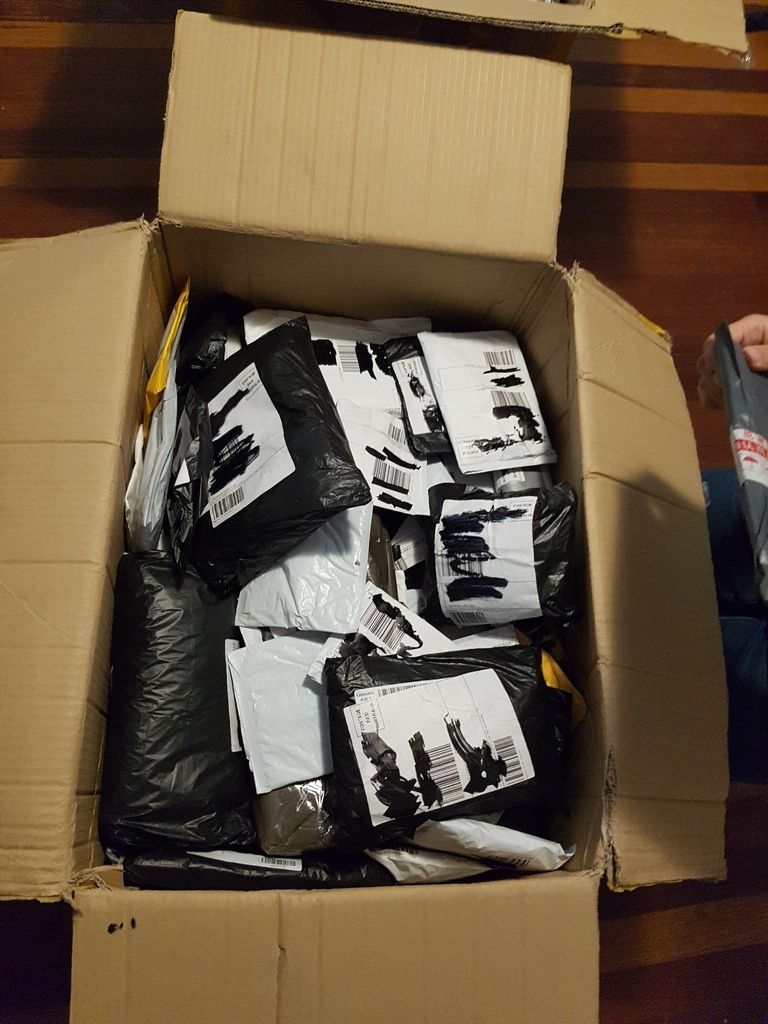 The first 10 odd parcels contained several mobile phone screen protectors and a fairly heavy sterling silver necklace (maybe 100grams?). That's around about when the realisation hit me that this would suck balls bigtime. And it just went downhill from there.


We spent the next couple of hours ripping through mail and sorting goods. The end result was – not much good stuff in there at all. Maybe 100 odd pieces of sterling silver jewellery (maybe 400 grams of silver), A stack of mobile phone glass and cases (some of those can be worth 15 bucks or so), two fox motorbike gloves (thank fuck something worth money), maybe 100 pieces of fashion jewellery ($2.50 each?), and other random stuff. Random stuff like stickers or miniature Christmas trees and anything else you could imagine worth pennies. Not what we sell on Ebay and I dont much fancy the alternative of selling this shit at the markets.

My Silver (take it back you fucking Judas):





Well fuck.
The only thing that hurts more than losing money is the realization that people are wasting their money buying utter shit. I am sooooo disappointed in my fellow human beings now – I mean – I knew they didn't have any brains but fuck me. No wonder so many people in Australia don't have two cents to rub together.

Win some lose some - it was always a gamble. One I'm not going to take again.