This blog is dedicated to the most fucked up porn I could possibly find on the internet. Notable contributers include my co-workers (and myself) and various random internet sources that play in our office game. The game is called 'who can find the most fucked up shit and gross everyone out'. This is (seriously) a collection of the most fucked up shit imaginable and if you are weak in the stomach do not watch any of the links. I by no means endorse this product in any way shape or form and am not liable for any reactions. In fact – just stop reading now and close this page. Forget you ever read this paragraph. Have a nice day. By reading the rest of this blog and clicking any links you explicitly agree to not hold me responsible in any way for any reason whatsoever related to this page. Should you continue to view the blog and links; if at any time you start to feel sick do not watch the next video. Each video is worse than the previous one. Carefully read each description before choosing to view the link.
For those still here: We start off relatively harmlessly. So some guys have a fetish about fucking E.T. Thats nothing too disturbing... wait what? Of all the things I might have ever wanted to put my dick in I can assure you that E.T. is not one of them! For the curious:

I've heard many jokes about guys fucking their cars... Now I have seen it aswell:

Rule 34: Thats the only way I can possibly imagine describing this video. I'm sure that many amputee's have sex (and good on them) but using the amputated limb as a dildo goes a little bit far me thinks. But then again considering the fact that this whole blog goes waaaaay to far... maybe it isn't that obscene. Is the person who created it more obscene or the person who posts it as a blog?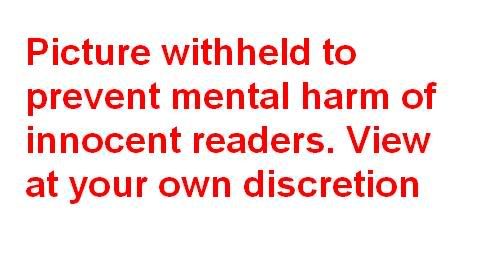 Japanese Menstrual Porn. No further description needed. Yes that is what it looks like and no you don't want to watch this.

Arrh we are getting to the ass end (scuse the pun) of the list. This is a guy who obviously saw '2 Girls 1 Cup' and absolutely thought he must put in a better effort. This is the infamous Jarsquatter video and his latest attempt at fucked up shit 'the screwdriver' There's a photo of his face floating around Efukt but I dunno if it really is him or someone trying to steal his glory without the pain. The following videos include a glass jar shoved up the anus (and subsequently shattering so he has to pull glass shards out of his anus) and a screwdriver shoved up the eye of this mans penis. ... not the sharp end... the end with the handle attached to it... The following videos will cause you mental anguish in the future.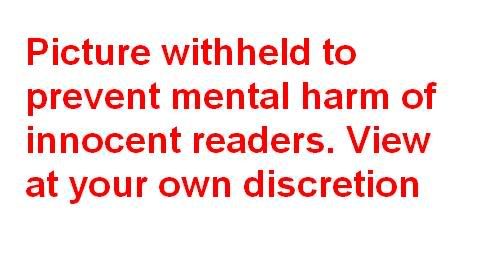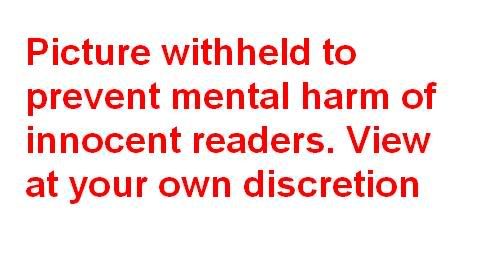 He is by no means the only person who enjoys pain. I hope to god the following video is faked and these fuckwits don't receive free government medical attention for their 'emergencies'. This is called: 'the pain olympics'. Included is extreme genital mutilation. It starts off with someone lighting firecrackers carefully placed under his foreskin. Also seen: Genital amputation, Nails in testicles, and a long list of other fucked up shit.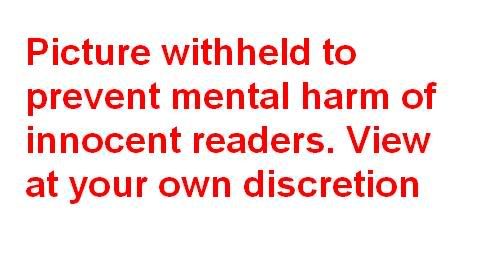 Now I thought I should finish on a slightly less depressing note. This vid just makes me laugh uncontrollably. Its a vid of a deaf girl who wants to be a porn star and is making noises (she thinks) are appropriate.

Enjoy having your life ruined now. Bash this to hell if it makes you feel better.