Last weeks thread went well so I thought we'd try it again.
This week's pick is a novel by Mark Tavener called 'In The Red'. Since I am lazy and it is much easier to cut / paste, Publishers Weekly says:
"
Tavener's hilariously irreverent first work explores the modern English bastions of power and finds them all wanting. A serial killer is on the loose, and it's up to George Cragge, BBC Radio's crime correspondent, to sober up long enough to catch him. The murderer, who calls Cragge to bid for adequate news coverage, begins his spree with bank managers, thus making him quite popular, as criminals go. But then he escalates to finishing off a member of Parliament and even makes an attempt on BBC Radio economics correspondent Max Parker--hardly fair, since Parker doesn't know anything about economics. A dastardly plot is afoot as well pk inside the BBC itself, as the controllers of Radio 2 and Radio 4 plot the downfall of the corporation's director general. Meanwhile, when the town of Talbotting holds a by-election to replace its murdered MP, it finds itself wooed by the Reform Party, whose blundering politicians locate an ideal candidate: "His eyes were bright, his teeth were white and his head was empty." But when the party officials get him arrested rather than nominated, they take the next-best course: fight the by-election with no candidate at all.
"
It is a book that has dry morbid humor in every paragraph and makes the BBC corporation look, true to life, as foolish as can be. It is funny, therefore that the same radio conglomerate produced the book into 4 highly successful 7 part radio programs.
If you can find this book, I highly suggest it for a light read on a Sunday now that football season is over... unless you are a Cricket fan. If that is the case then you are just a boring twit. Put your Wicket down and get a life.
                      Edit: I tried to find the cover of this book, but all I could find was the new cover that has Stephen Fry & John Bird on it. It makes me upset because while they are both stars in their own right, I didn't see how their characters had anything but minor supporting roles in the book. But here goes:                                          
and as for the bit of flesh, I thought we would find some naked bookstore lesbians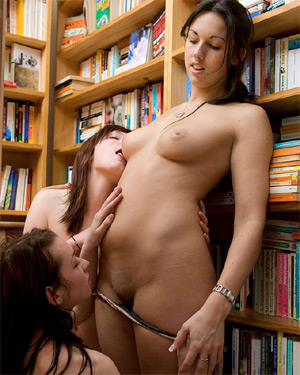 Laters!